The DRSABCD Action Plan is an important part of assessing whether a patient has any life-threatening conditions and if any first aid is necessary.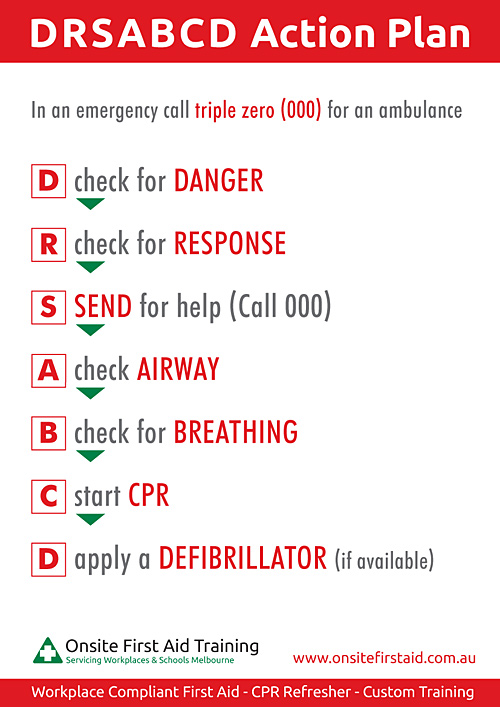 D – check for DANGER
R – check for RESPONSE
S – SEND for help (Call 000)
A – check AIRWAY
B – check for BREATHING
C – start CPR
D – apply a DEFIBRILLATOR (if available)
Download our DRSABCD Action plan in PDF format. Print this out and place it in an obvious position in your workplace.