Provide an emergency first aid response in an education and care setting – HLTAID004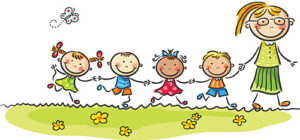 This course is for educators and support staff within childcare centres and family daycare facilities. The course is also ideal for parents
with anaphylactic children.
Course is approved by the Australian Children's Education
and Care Quality Authority (ACECQA).
Qualification Issued
Statement of Attainment
HLTAID004 – Provide an emergency first aid response in an education and care setting
Learning Outcomes
Responding to emergency situations
Apply appropriate emergency first aid and CPR
Communicating details of incidents to emergency response services
Understanding the physiology of a severe allergic reaction
Recogninsing what can trigger a severe allergic reaction
How to avoid triggers
Recognising the difference between a mild and severe allergic reaction (Anaphylaxis)
How to deliver adrenalin through an epipen and/or other prescribed medication
Safe handling, storage and maintenance of the epipen
Develop risk minimisation and management strategies for allergic reactions