Provide First Aid Course – HLTAID003 (Schools)
Schools are the main focus at Onsite First Aid. We make it our business to ensure your staff and students are kept up to date with all their first aid training needs. We understand that getting all staff together at one time can be a challenge, that's why we provided flexible training options to suit you.
These courses are specifically designed for schools. Split training sessions are available.
We offer schools comprehensive first aid training:
✅ VET approved courses
✅ Nationally recognised training
✅ Qualified staff experienced in school emergency first aid situations
✅ An interactive and fun learning environment
✅ Online learning components
We offer two courses depending on your school requirements, HLTAID003 and HLTAID001. We can offer guidance around what course satisfies your compliance requirements and situation. Contact us today for more information.
Qualification Issued
Statement of Attainment
HLTAID003 Provide First Aid
HLTAID002 Provide Basic Emergency Life Support
HLTAID001 Provide Cardiopulmonary Resuscitation
Course Information
HLTAID003 Provide First Aid
Legal issues and recording of events
Introduction to first aid
Efficient assessment decision making & referral
Calling an ambulance
Unconsciousness & priorities of first aid – DRSABCD
Cardiopulmonary Resuscitation (CPR)
Asthma & airway obstruction
Anaphylaxis
Management of internal bleeding & shock
Hygiene
HLTAID001 Provide Cardiopulmonary Resuscitation
Indications for applying CPR
Managing an unconscious casualty
Priorities of first aid – DRSABCD
CPR for adult, child and infant
Clearing airway
Correct positioning of hands
Procedures to conduct CPR
Two person CPR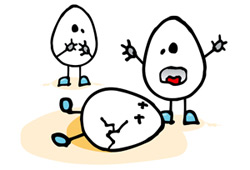 See our Schools resources page and FAQs for more information or contact us to discuss your requirements.